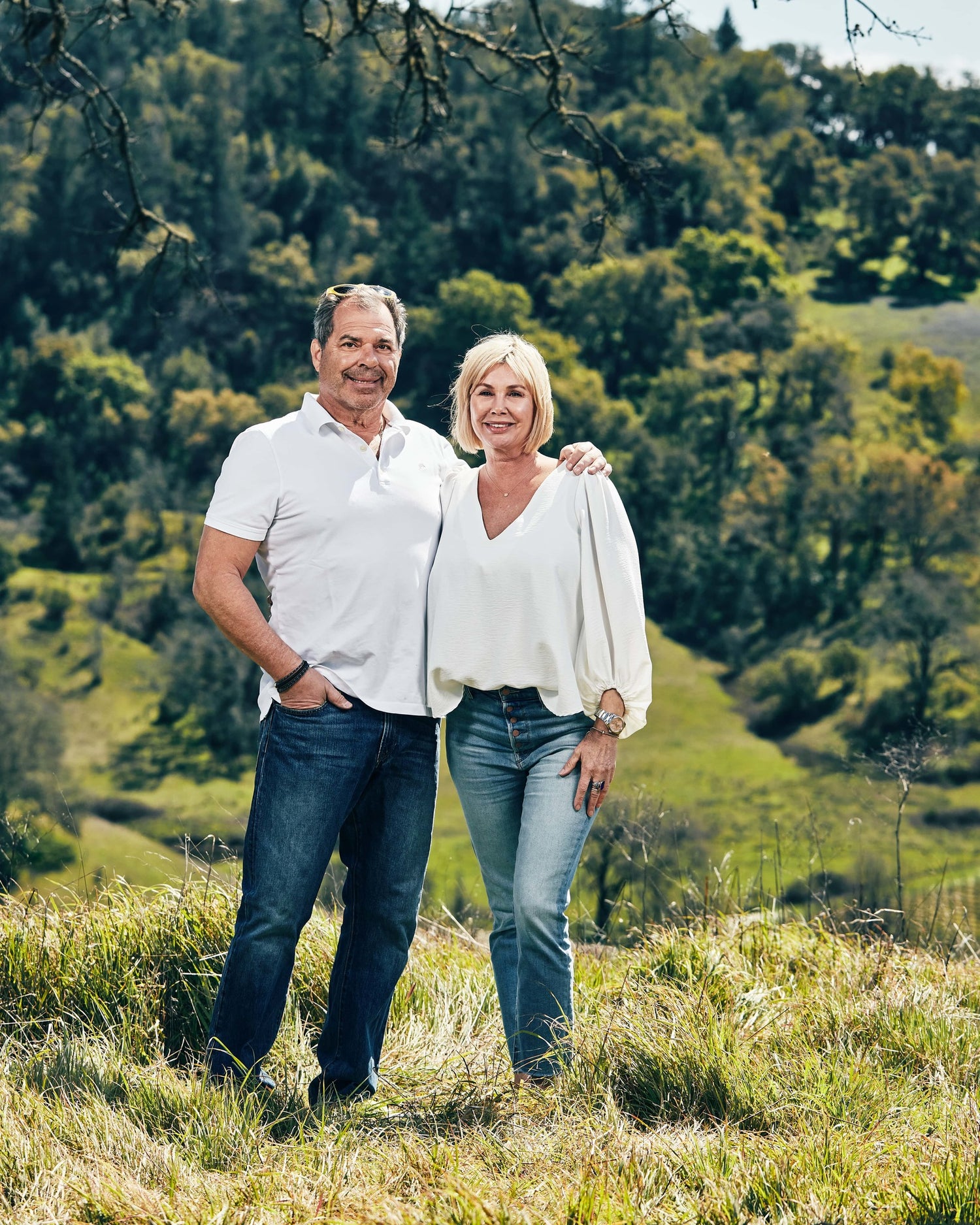 PIERRE & SUSAN EHRET
PROPRIETORS
Pierre Ehret is an avid motorsports racer and has competed in more than 100 races in both Europe and the U.S.
Pierre was born in Düsseldorf, Germany. It is this connection along with his business interests on both sides of the Atlantic that allowed him to develop an appreciation and understanding of fine wines, both domestic and European. In 1996, Pierre established Bavarian Lion Vineyards in Knights Valley.
Pierre and Susan have three children: Alex, Christian, and Isabella. All were born in Santa Rosa, California but were raised bi-culturally with a strong European heritage. The family has lived and traveled throughout Europe with their children and have gained a great love and appreciation for fine wine and traditionally inspired food. That love for family, travel, fine wine, and food continue to inspire the dedication and development of the winery.
ERIN GREEN
WINEMAKER
Erin Green made her debut as consultant winemaker for Ehret Winery with the 2015 vintage. Erin worked at Sonoma-Cutrer Vineyards, Vinwood Cellars, and, in the early 1990s, was instrumental in the launch of the Napa Wine Company as Director of Winemaking. She blended the wines for many years for the négociant label Stone Creek while assisting on ultra-premium projects such as Bryant Family Vineyard, Colgin Cellars, Martinelli Winery & Vineyards, and Pahlmeyer.
From 2000-2012 she became Winemaker and Director of Winegrowing at Pahlmeyer and made their critically acclaimed wines through the 2010 vintage. Green returned to Sonoma County to become consulting winemaker for Martinelli Winery.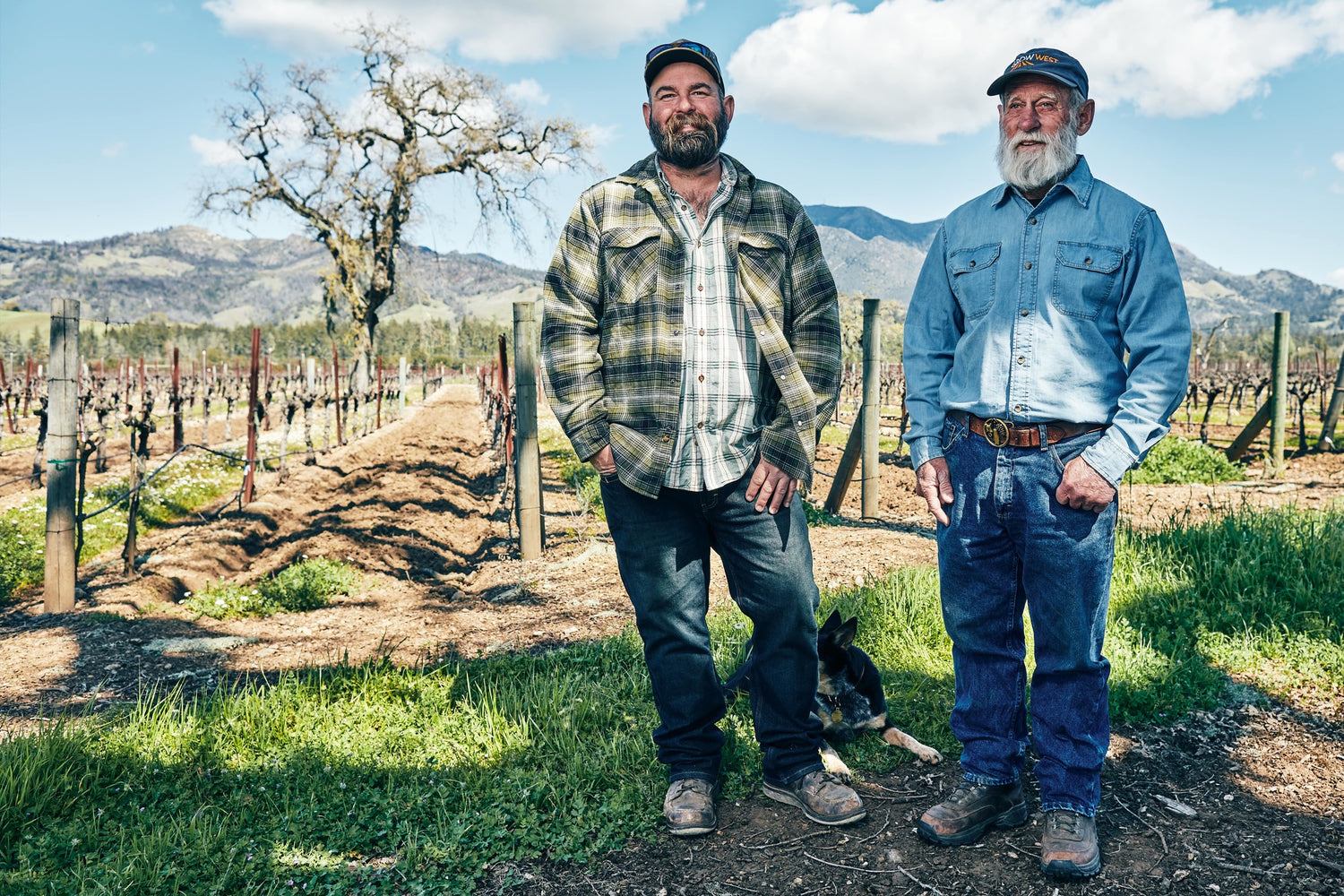 ALEX & BEN VYBORNY
VINEYARD MANAGER, VYBORNY VINEYARD MANAGEMENT
Alex graduated from UC at Davis with a degree in viticulture in 1969. He worked in the Delta area from 1973-1976 for the Pillsbury Company. In 1974 he moved to Geyserville and bought out Pillsbury with two other partners. Together with his son Ben, they now manage 1,300 acres in Sonoma County and Napa Valley.
Alex has managed vineyards for legendary producers such as Far Niente and Joseph Phelps. According to his unique vineyard philosophy, all fruit is caned pruned, intensifying the flavor development within the grapes. His name is so synonymous with quality, that "Vyborny" is the actual Czech word for "excellent."
Our sustainable vineyard practices involve a minimalist approach. Farming in the vineyard is ecologically respectful and sustainable, as all energy comes from installed solar panels and drip irrigation is used for the entire vineyard.
JASON ROBINSON
DIRECTOR OF SALES
Jason Robinson is a 5th Generation, Napa Valley-raised wine industry professional with over 35 years of experience. His first winemaking encounter was harvesting "second crop" grapes from his father's employer's vineyard at the age of 14 then later stomping them in an old turtle kid pool, crushing his family's first vintage of Chardonnay and Cabernet Sauvignon.
Jason began his career with V. Sattui Winery in the Napa Valley and grew his experience by working for many outstanding properties including Madonna Estate, Renwood Winery, Perry Creek Winery and Field Stone Winery and Vineyards. In June 2019, Jason joined Ehret Winery and is excited to be communicating the story and history to customers.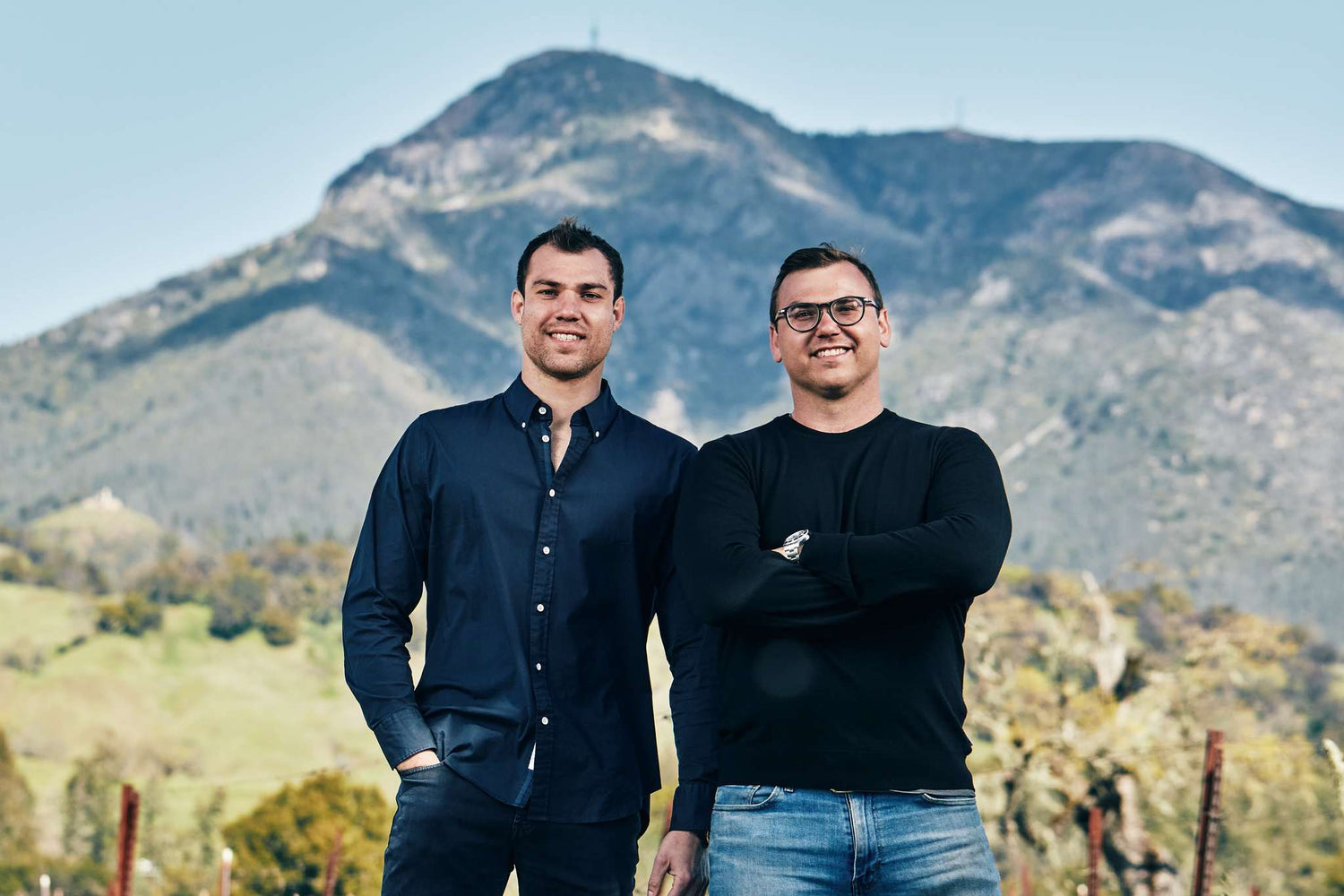 CHRISTIAN & ALEX EHRET
DIRECTORS OF HOSPITALITY
Christian and Alex grew up on the Ehret estate, where they developed a deep appreciation for the natural world. This appreciation for nature is embedded in their approach to ethical land stewardship. For Alex and Christian, the property is a biological cosmos that provides them with spiritual nourishment and acts as a well of inspiration for their own creative endeavors. The brothers spent over half of their lives abroad, in Bavaria and the Swiss Alps. They recognize the traditional values of their European heritage but never wanted to feel shackled by tradition. To circumvent this, they distill the most important elements of the traditional mindset and reintegrate them into a more dynamic, novel, and modern approach.
Both Alex and Christian have bachelor's degrees and received their Masters of Science in Real Estate from the Public University of Lucerne in 2021. Together, they run a thriving boutique electronic music imprint, which they started in 2013, where they press vinyl records from various electronic artists. Alex has a deep passion for photography and continues to distinguish himself with his unique style of playing with shadows and natural lighting.